The set is not difficult to deal with and use. The balance handle can let the layman to style or correct their hair style without the help of expert beauticians.
Thus, in the event that you are an influencer and like to keep your hair style new, the ageless trimming and diminishing scissor set is the one for you to have at home and do a little fixing without anyone else.
On the off chance that you are not a specialist, utilize the counterbalance diminishing scissors. The set accompanies two enemy of static brushes to make it even supportive.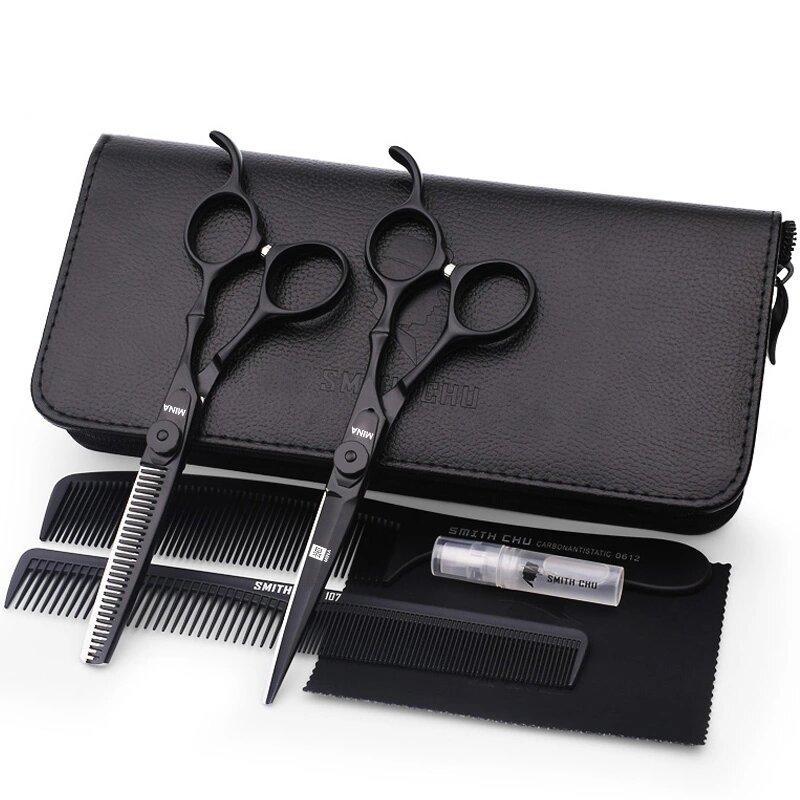 The effective and solid trimming grade sharp edge prepared, matte dark body, and counterbalance handle, makes the Mina immortal trimming and diminishing scissors set the ideal decision for proficient beauticians and beauticians.
The immortal cutting and diminishing scissors set accompanies the accompanying highlights:
Offset handle, allowing you to have a more normal approach to cut and thin, without putting a weight on all fours. The balance handle gives a more adjusted point of cutting and diminishing, along these lines staying away from bungles.

The body is matte dark, made of treated steel compound. The body is matte permitting a superior grasp at the handle and the tempered steel guaranteeing no rusting.

Reliable cutting evaluation edge having an arched edge and texturizing.

Light weight, with each piece being 42 grams.

The scissors come in the 6 inches size as it were.

The set accompanies a cleaning material, strain key, upkeep oil, calfskin pocket, and a bunch of against static brushes.
Regardless of whether you're searching for a decent pair of scissors to trim your kid's hair at home, trim your blasts in the middle of salon visits, or are an expert hairdresser, you've gone to the ideal spot!