The Mina matte dark counterbalance scissor set is here to make all the difference with its dependable cutting-grade steel. The scissors are just about as expert as they look.
The smooth matte dark plan is engaging. Other than their shading and plan the scissors have a balanced handle, making them simpler to deal with and cut and slight.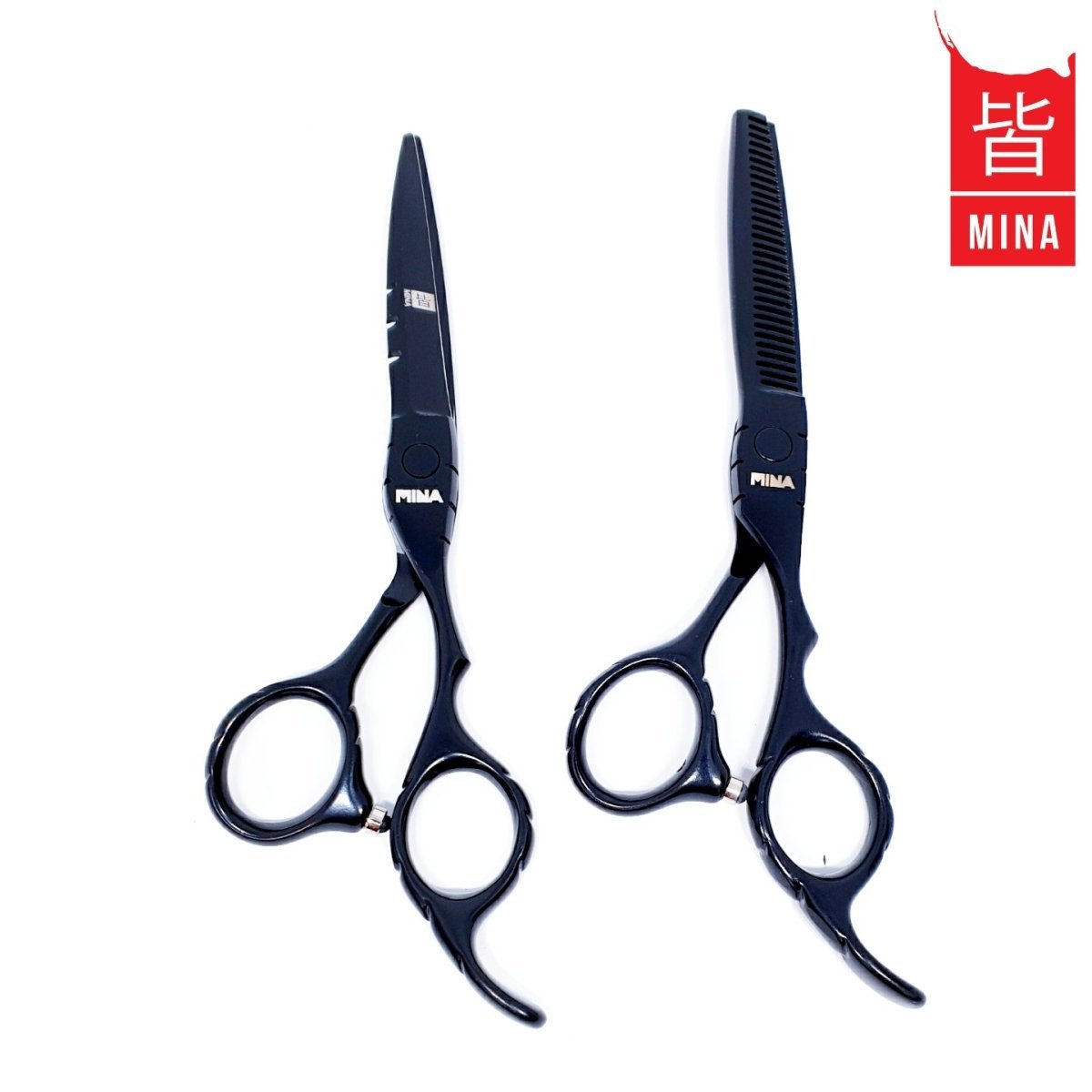 It very well may be utilized by a layman too, since the strategy of dealing with the scissors is simple. Because of the counterbalance handle, the individual doesn't need to learn or rehearse the correct point, however the balance handle shows the correct point. The Mina matte dark counterbalance scissor set has the accompanying incredible highlights:
Offset handle, putting less strain on your fingers and hands and allowing you to get the correct arrangement for cutting just as diminishing, since both are counterbalanced.

Made up with treated steel composite, with a guarantee of no rusting or harming.

The V formed 30 teeth, giving a diminishing of 20% to 30%. The teeth are honed permitting a smooth texturizing movement.

The matte dark body, looks more expert and engaging.

Sizes are 5 inches and 6 inches. The cutting scissor has a scope of 5 inches and 5.5 inches, while the diminishing scissor comes just in 6 inches size.

Each piece is light weight, weighing just 46 grams for every piece.

The set accompanies a scissor pocket, change key, and support material.
For the experts, it seems like the Katana of scissors for hair styling. The matte dark balance scissor set is broadly utilized and suggested by proficient stylists around the world.