Kamisori Shears is quite possibly the most mainstream styling scissor marks because of their interesting style, proficient haircutting edges and generally notoriety.
Visiting another salon or barbershop and you will not be astounded to discover some Kamisori scissors on the counter.
Kamisori conveys a wide scope of expert hair scissors that include:
Long barbering hair shears

Stylish Black and Rose Gold Designs

Premium Damascus Steel Scissors

All-rounder haircutting and diminishing edges
So on the off chance that you are visitng this page to one or the other peruse, purchase or find out about Kamisori, have confidence that you get what you pay for, and what you get is an exceptional pair of hair scissors!
Kamisori hair scissors are available in New Zealand with free express shipping via AusPost.
Browse the complete Kamisori shears collection in New Zealand & New Zealand Here!
Everything you need to know about the Kamisori Scissor brand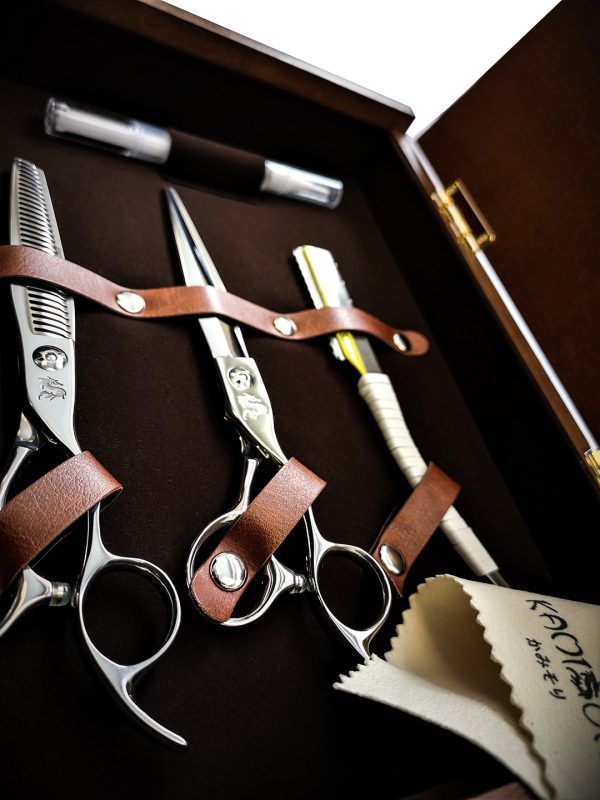 Only one out of every odd hair scissor has exceptional sharp edges that produce astonishing hair styles. Notwithstanding, Kamisori Scissors is outstanding amongst other hair scissor brands you can discover ever. Kamisori is a presumed haircutting and hairdresser shear maker. Additionally, numerous beauticians utilize this scissor brand. What's more, that settles on them a mainstream decision across the world.
Benefits of purchase Kamisori Shears
Kamisori uses simply the best hardened Japanese steel to produce their hair devices. Aside from that, their scissors have arched edged sharp edges.

Kamisori Scissors are a legitimate brand overall since it has won numerous honors globally. Notwithstanding, the honors demonstrate that Kamisori produces the best styling scissors. Additionally, they are the best scissors to purchase.

Convex-edged edges of the greatest quality go in the creation of Kamisori scissors. Thus, you can get an extraordinary point, cut, cleave, or different sorts of styling procedures effortlessly.

Each pair of Kamisori scissors has comfortable ergonomics. All things considered, they help you work for longer hours without getting drained.

The Limited Edition Scissor designs by Kamisori stand apart from the rest. Additionally, these scissors follow the most recent patterns and they are in vogue also.
Kamisori Scissors are getting famous around the world. The brand centers around creating the best-quality hair scissors for stylists and hairdressers.
Additionally, there is free shipping on each request for certifiable Kamisori Scissors. Presently, you can submit your request from anyplace on the planet.
Kamisori Scissors utilize pure Japanese steel of the greatest quality. Likewise, they are handcrafted by specialists. The organization is pleased with its top notch products.
Kamisori Scissors have more keen scissor cutting edges and incredible ergonomics. In addition, the craftsmanship of their scissors is extremely uncommon.
In New Zealand, the Kamisori fabricating unit goes through a severe methodology. Each scissor pair needs to fulfill the great guideline. What's more, every one of them needs to go through serious craftsmanship.
To show up at the eventual outcome, each scissor sets needs to go through 93 distinct advances. In view of this explanation, Kamisori got such a lot of prominence. To put it plainly, Kamisori produces excellent hair scissors.
Aside from that, the one of a kind craftsmanship is uncommon. The organization has been planning and assembling haircutting scissors for ages now. Making first class scissor cutting edges resembles a workmanship to Kamisori. Also, they safeguard it for a long time into the future.
Besides, relatively few individuals have the ability needed to dominate various techniques for creating novel shears. Subsequently, they convey simply the best items. Bunches of exertion goes into making a quality item. Aside from that, these strategies were conveyed from one age to another.
Thus, we produce adjusted and lightweight hair scissors planned for sensitive haircutting.
Hair scissors that reflect genuine craftsmanship
Kamisori hair shears utilize great materials to produce them. Furthermore, they are handcrafted by specialists. Such sort of craftsmanship is once in a while found on different brands.
New Zealandn beauticians love to utilize Kamisori hair shears. That is on the grounds that they attempt to snatch quality haircutting instruments with elevated expectations.
Kamisori hair shears have a decent ergonomic plan. Furthermore, they are lightweight too. Subsequently, you can have a smooth hair style.
During the collecting interaction, each pair of Kamisori scissors go through intense experimentation and testing. So, the scissors need to go through 93 distinctive alert steps. That way, the end result turns into an ideal one.
Kamisori's senior specialists in New Zealand have been making hair shears for a few ages. They accept that the sharp cutting edge is an alternate sort of craftsmanship. What's more, very individuals with aptitude can rule.
Should you purchase Kamisori hair scissors?
Kamisori hair scissors are handcrafted utilizing the best materials. The astounding craftsmanship isn't found on other scissor brands. Also, the items have great ergonomics alongside a lightweight plan.
During collecting, each scissor pair goes through a great deal of testing and assessment. 93 unique methods of testing the item guarantee that it stays impeccable while working.
The senior specialists at Kamisori Scissors are producing hair shears for a long time. Also, the sharp edge scissor cutting edge reflects great craftsmanship. A couple of individuals have such sort of ability.
Kamisori shears keep going for a lifetime
We are faithful to our purchasers. Thus, at whatever point you purchase Kamisori hair scissors there is a lifetime ensure related with them. 1-year accidental mischief is incorporated. Likewise, there is a money discount strategy of 15 days on the off chance that you are not happy with the item.
Kamisori shears portray exemplary craftsmanship. Hair specialists everywhere on the world suggest the Kamisori brand.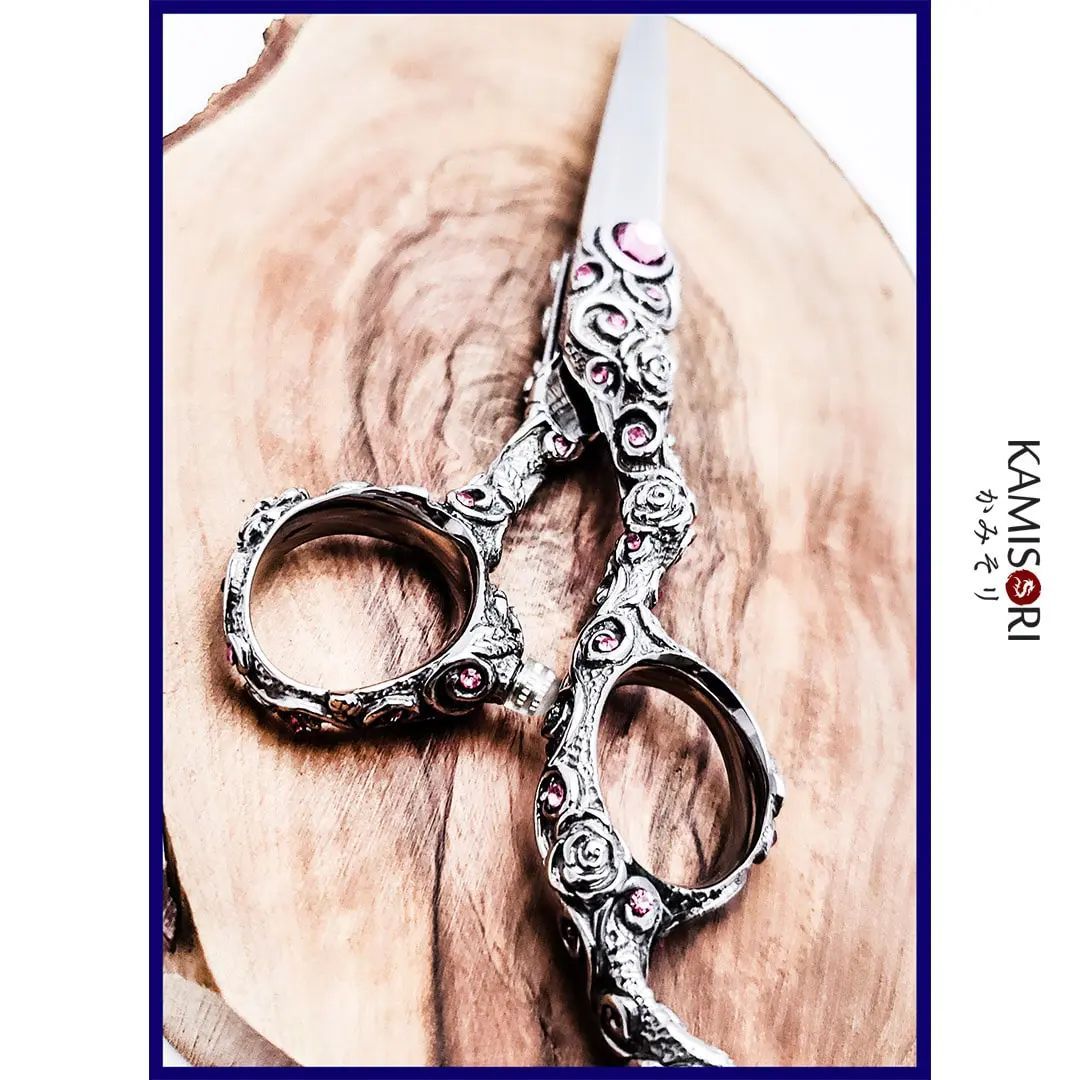 Kamisori assortments for styling experts
We understand what we make and can remain by our steadfastness toward purchasers. In this way, anytime when you purchase Kamisori hair shears, you get a lifetime ensure on the items. There is a 1-year accidental mischief ensure too. Likewise, you get a money discount if the item neglects to fulfill you inside 15 days.
Kamisori scissors is about a work of exemplary craftsmanship. These hair scissors are suggested by hairdressers around the world.
Damascus assortment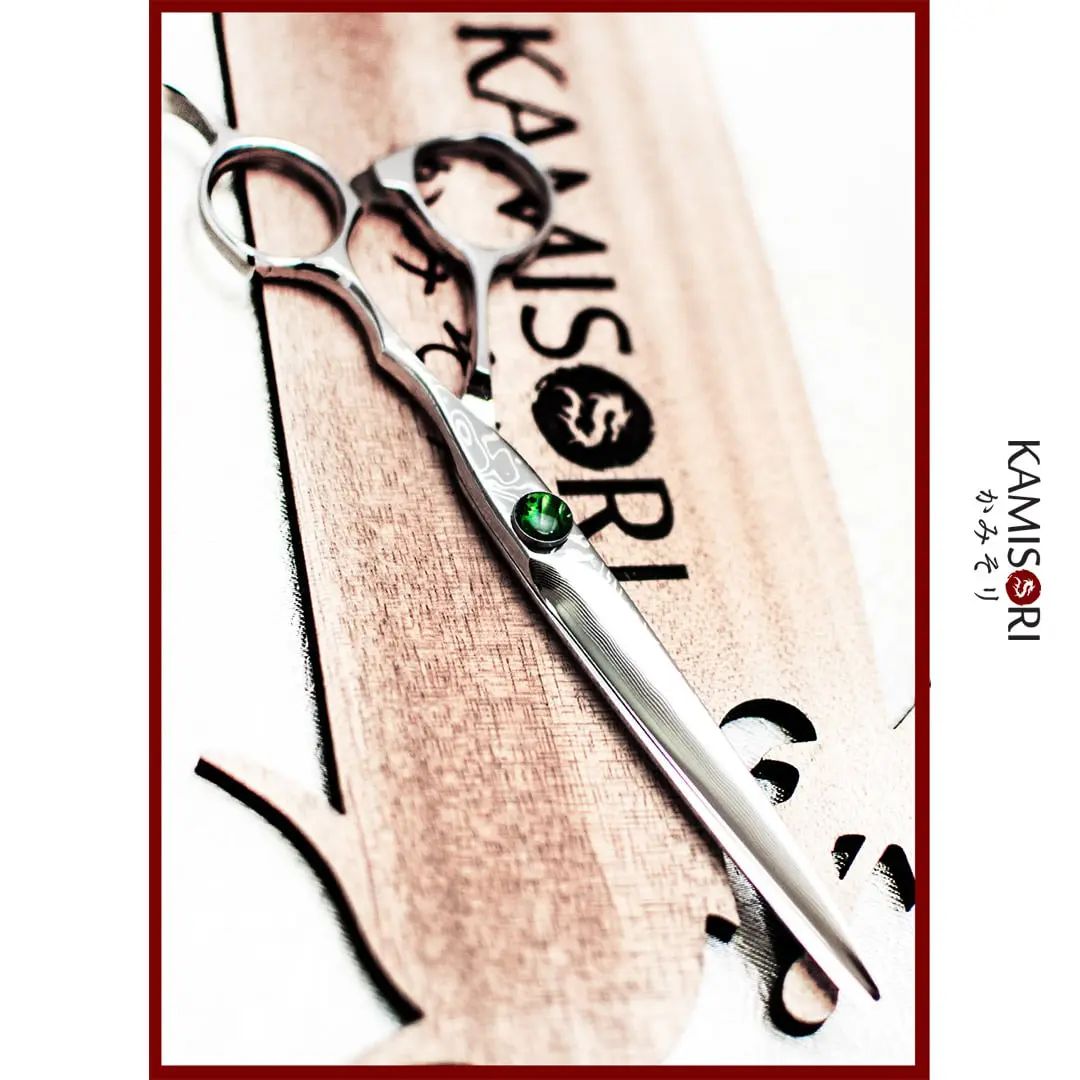 This hair scissors assortment is hand tailored by experienced Japanese specialists. Besides, the craftsmanship is passed starting with one age then onto the next.
Dragon assortment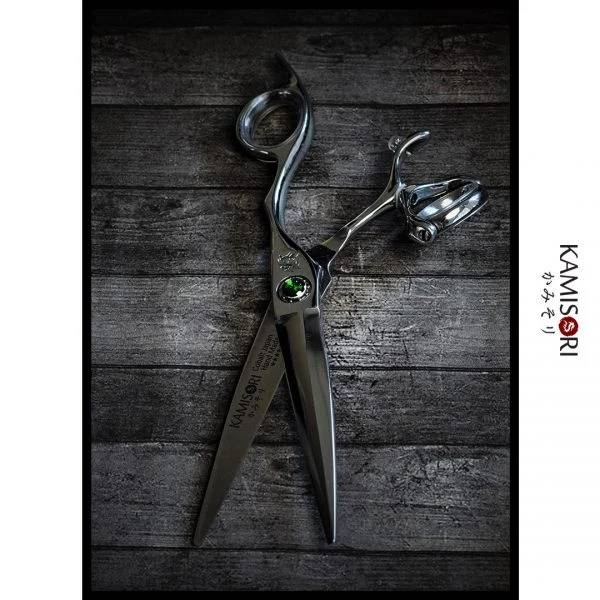 Each hair scissor in the Dragon assortment is made following quite a while of long investigation, exploration, and testing. These shears get a feeling of newness to hair specialists around the world.
Kamisori hair scissors are fabricated from the best materials. They are from Japan. Also, every pair comes from broad examination and testing. The selective Dragon assortment is for hair specialists around the world. These even and snazzy hair scissors permit you to show your ability in style.
The special ergonomics draws in a many individuals. Accordingly, these shears are the best haircutting apparatus in New Zealand. Specialists are hoping to purchase great quality hair scissors. For them, the Kamisori Dragon assortment is an incredible decision.
FeatherLite, Kaos and Havok, and so on are a portion of the models of Kamisori scissors. Be that as it may, the Dragon assortment ought to be your most ideal decision in New Zealand.
Titanium assortment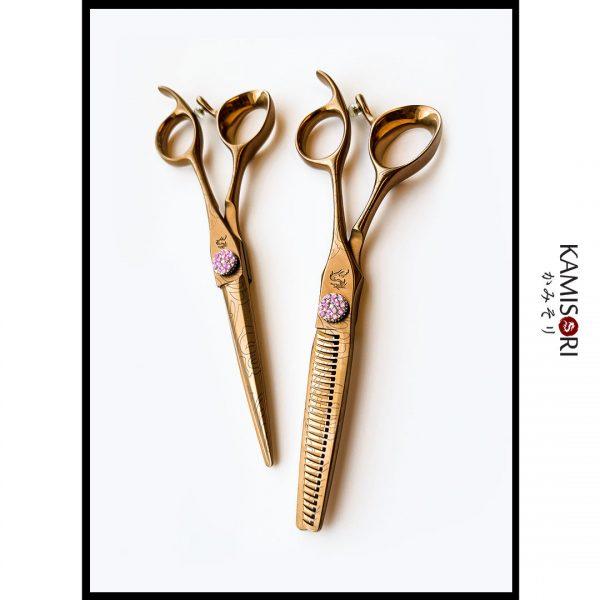 Another incredible assortment that reflects remarkable Japanese plan. Also, they conform to the most recent patterns in hairstyling.
The Kamisori Titanium assortment is well-performing and energizing hair shears. This assortment has been there for over 15 years. All things considered, they figured out how to intrigue a lot of hairdressers in New Zealand.
Really fascinating that the Titanium assortment has a low sticker price. Likewise, it is less expensive than different assortments like the Damascus and Dragon. Each master beautician realizes that Kamisori has the best section level scissors.
Beauticians love the one of a kind plans and astounding styles of Kamisori shears. Additionally, you have an extraordinary pair of scissor that gives you a smooth hair style. The ergonomic plan and bended handles shield your hand from weakness.
The Kamisori Diablo and Black Diamond are other incredible matches separated from the Titanium assortment. These scissors have jazzy plans alongside more keen cutting edge edges. In addition, they come at moderate sticker prices. Furthermore, keep going for an exceptionally significant time-frame.
Kamisori Razor Tools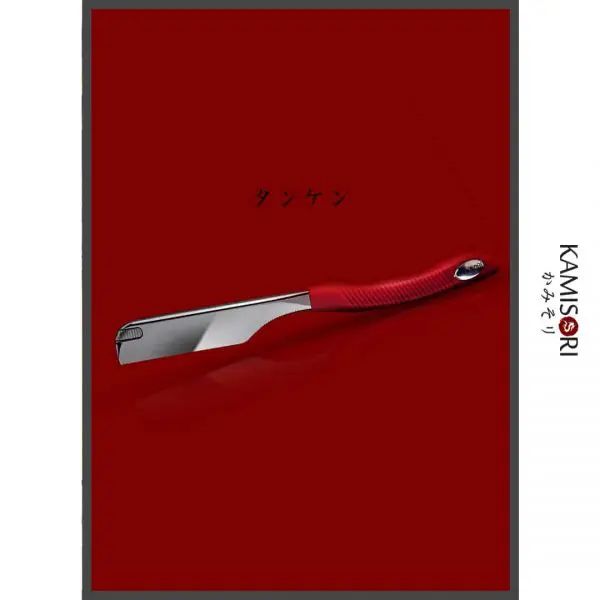 Shaving could be an invigorating endeavor when you use razors produced using the best Japanese steel. Kamisori is an extremely well known brand that presents to you the Art Of Shaving variety. The razors have straight cutting sharp edge edges. Kamisori has gained notoriety for creating quality styling instruments.
Kamisori styling scissors audit: Are they bravo?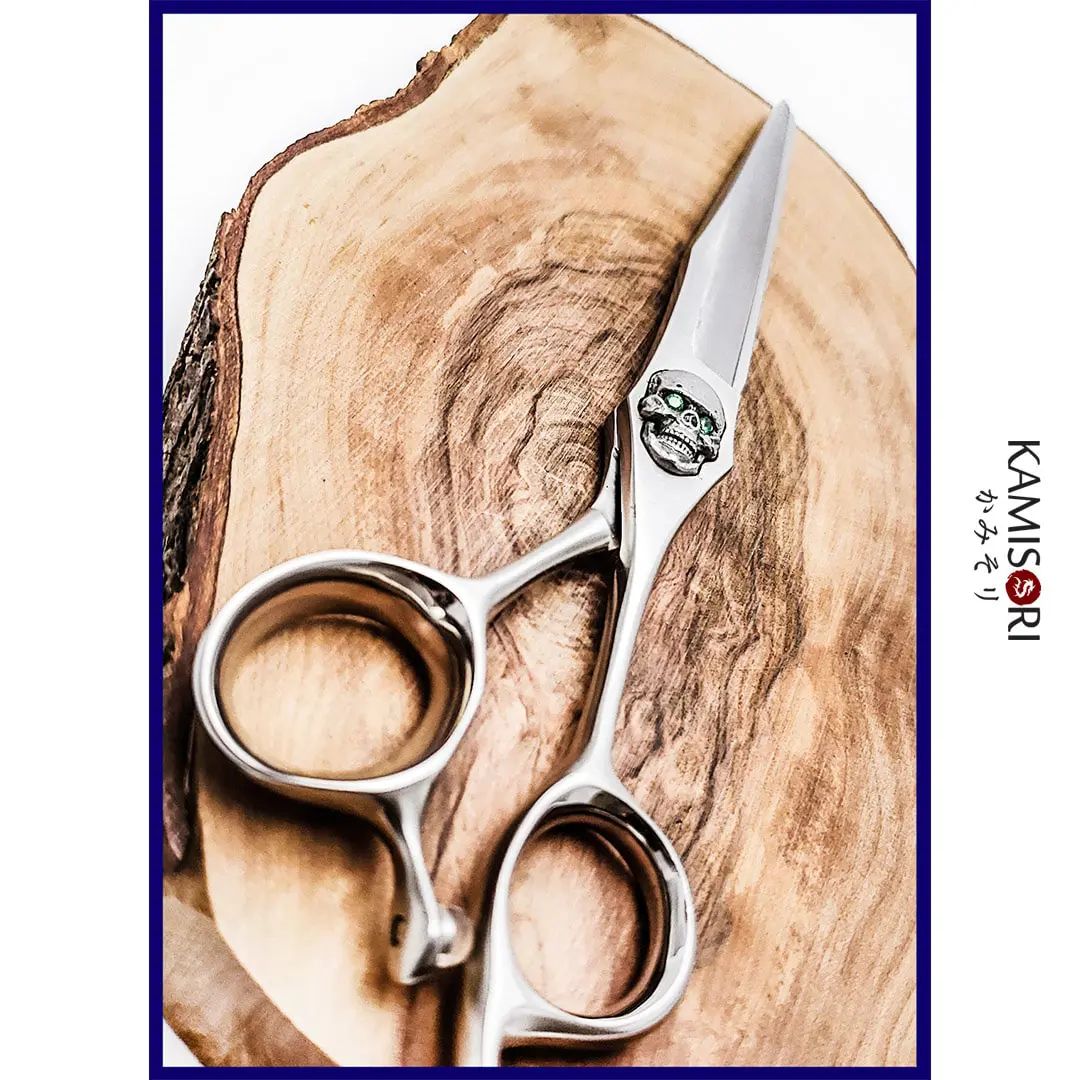 There is a distinction in purchasing hair scissors from retail locations and online stores. Nonetheless, perhaps the best benefit of purchasing on the web is the surveys from the clients. Kamisori is a famous hair shears brand. In this way, there are loads of audits from Canada, New Zealand, and the US.
The audits show how Kamisori scissors feel, perform, and last. Additionally, the surveys come from specialists who are in this calling for quite a while. You get every one of the clarifications in detail.
Our specialists at HairScissors are continually looking for the best styling scissor brands in 2021. Consequently, we make an honest effort to discover the best hair shears brand for your necessities.
As a hairdresser, you need the correct styling scissor to get a quick and smooth hair style. In addition, you search for a decent ergonomic plan also. That way, it gives you a feeling of certainty when working for longer hours.
There are relatively few contrasts when you contrast Kamisori and other scissor brands. At times, the top of the line hair shears set you back more cash. Be that as it may, this isn't the situation with Kamisori. To purchase an extraordinary pair of Kamisori scissors, you don't need to place an opening in your pocket.
How Kamisori turned into the best hair scissor brand?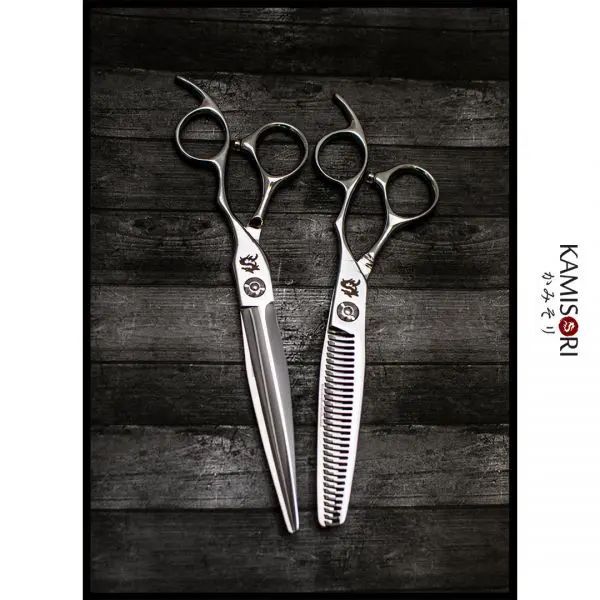 Kamisori produces top notch hair scissors. They are famous on the planet as a result of their top notch haircutting apparatuses. They utilize the best steel in their items. Likewise, they are carefully assembled to keep the imaginative worth.
Kamisori has an assortment of great hair shears. The sharp edge, ergonomic plan, and remarkable craftsmanship make them the best scissor brand around the world.
In addition, the assembling cycle is severe. Furthermore, each pair is intended to keep up exclusive expectations. Each pair of scissors go through 93 distinct strides of testing alongside serious craftsmanship. This outcomes in a dependable styling scissor, in contrast to different brands.
Such sort of craftsmanship takes quite a while. Besides, the expertise is given from one age to another. Kamisori causes better than scissor edges. What's more, they treat it as a type of workmanship. Not many scissor brands convey top notch haircutting scissors.
With the most recent upgrades in innovation and committed difficult work, the outcome is adjusted lightweight hair shears. Also, they are ideal for conveying quick and precise hair styles.
Black Diamond Kamisori hair shears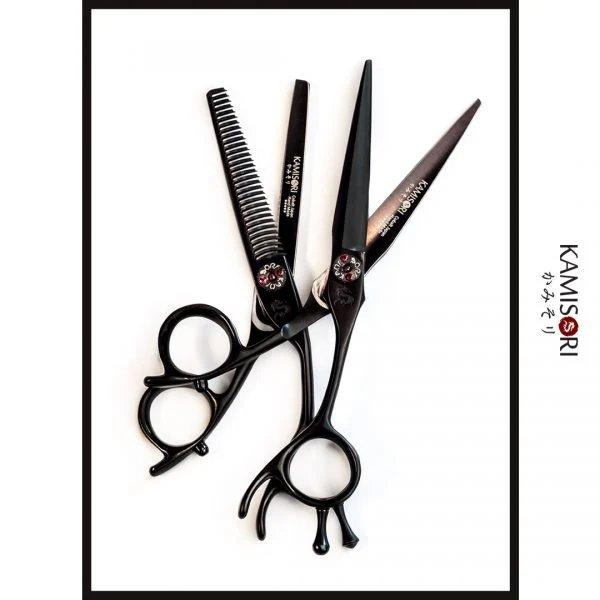 An extraordinary sort of steel is utilized to make swords for fighting. It is called Damascus. Numerous individuals accept that Syria is its place of birthplace. Be that as it may, the Japanese utilized Damascus steel on their Samurai blades.
However, nowadays, beauticians don't battle with swords. Notwithstanding, they need the best steel that is sharp, strong, and adaptable. Kamisori has an assortment of Damascus shears. They planned it to make all the difference for the legacy.
The Japanese laborers produce hair scissors with flawlessness. Furthermore, the uncommon craftsmanship is diverted through ages. Stylists everywhere on the world utilize these haircutting scissors.
Kamisori Black Diamond is a high-evaluated hair shear. A big name beautician told that the scissors are the "Ferraris of the styling scissor industry!"